Critical Engagements with 2SLGBTQ+ Archives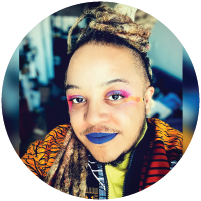 Syrus is a Vanier Scholar, visual artist, activist, curator and educator. Syrus is an Assistant Professor at the School of the Arts, McMaster University. Syrus uses drawing, installation and performance to explore social justice frameworks and black activist culture. His work has been shown widely, including in a solo show at Grunt Gallery, Vancouver (2068:Touch Change) and new work commissioned for the 2019 Toronto Biennial of Art and the Ryerson Image Centre (Antarctica and Ancestors, Do You Read Us? (Dispatches from the Future)) and in group shows at the Art Gallery of Ontario, the University of Lethbridge Art Gallery, Art Gallery of York University, the Art Gallery of Windsor and as part of the curated content at Nuit Blanche 2017 (The Stolen People; Wont Back Down). His performance works have been part of festivals across Canada, including at Cripping The Stage (Harbourfront Centre, 2016, 2019), Complex Social Change (University of Lethbridge Art Gallery, 2015) and Decolonizing and Decriminalizing Trans Genres (University of Winnipeg, 2015).
He is part of the PDA (Performance Disability Art) Collective and co-programmed Crip Your World: An Intergalactic Queer/POC Sick and Disabled Extravaganza as part of Mayworks 2014. Syrus' recent curatorial projects include That's So Gay (Gladstone Hotel, 2016-2019), Re:Purpose (Robert McLaughlin Gallery, 2014) and The Church Street Mural Project (Church-Wellesley Village, 2013). Syrus is also co-curator of The Cycle, a two-year disability arts performance initiative of the National Arts Centre.
Syrus is a core-team member of Black Lives Matter – Toronto. Syrus is a co-curator of Blackness Yes!/Blockorama. Syrus has won several awards, including the TD Diversity Award in 2017. Syrus was voted "Best Queer Activist" by NOW Magazine (2005) and was awarded the Steinert and Ferreiro Award (2012). Syrus is an ABD PhD candidate at York University in the Faculty of Environmental Studies. He is the co-editor or the best-selling Until We Are Free: Reflections on Black Lives Matter in Canada (URP, 2020)
Connect: syrusmarcusware.com, twitter.com/syrusmarcusware, instagram.com/syrusmarcus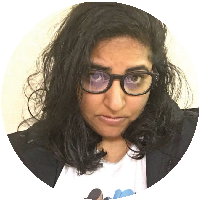 Pamila Matharu (1973-) is a settler of north-west Panjabi, Indian descent, born in Birmingham, England, based in Tkarón:to (Toronto). A graduate of the Visual Arts and Fine Arts BEd programs from York University, she works primarily in visual arts, alternative education and cultural production. A recipient of the Toronto, Ontario and Canada Art Councils creation/production grants, she has screened and exhibited her work locally, regionally, nationally. Recently she was awarded the CONTACT Photo Festival's 2020 Burtynsky Photobook Award, the 2019 Images Festival Homebrew Award and the 2019 Ontario Association of Art Galleries' Exhibition of the Year, for her critically acclaimed first solo exhibit One of These Things Is Not Like The Other at A Space Gallery, Toronto (2019). She's been a volunteer Board member for CARFAC Ontario, Gallery 44, Toronto Artscape, Images Festival, and SAVAC (South Asian Visual Arts Centre). Currently in research and development is Where Were You in '92?, a new project slated to debut in October 2021 at the Archives of Ontario an invitation by Archive I Counter-Archive, iterations will continue to unfold at the Or Gallery (Vancouver, BC) curated by Denise Ryner, and the Agnes Etherington Art Centre (Kingston, ON), dramaturgy by Emelie Chhangur, through the spring and summer of 2022 respectively.
From 2020-2021 Artist in Residence hosted by Archives of Ontario & Archive/Counter-Archive
Sheri Osden Nault is a Michif, Nehiyaw, and mixed-European visual artist, community activist, and educator. They work across mediums including sculpture, beadwork, basket weaving, traditional tattooing, performance, and video. Their practice is shaped by tactile ways of learning and sharing knowledges, while grounded in queer Indigenous life experiences, and a commitment to social and ecological justice.
Connect: "My instagram is most up to date as I am redoing my portfolio on my website to make it more accessible. instagram.com/so_nault"
Rebecka Taves Sheffield is an information professional, archivist and recovering academic based in Hamilton, Ontario. She researches and advises on queer history, digital policy, recordkeeping and archives. Rebecka is the author of Documenting Rebellions: A Study of Four Lesbian and Gay Archives in Queer Times (Litwin, 2020) and was part of the award-winning editorial team that produced Any Other Way: How Toronto got Queer (Coach House, 2017).
Connect: www.archivalobjects.com, twitter.com/archivalobjects
Archiving Hamilton's 2SLGBTQ+ Histories:
Critical Conversations
Richard Douglass-Chin is an associate professor of English/Women's and Gender Studies at the University of Windsor. He is a founding member of Researchers, Academics and Advocates of Color for Equity in Solidarity, and has appeared on CBC and CTV to speak about anti-racism and new ways of thinking about white supremacy. He has facilitated Walls to Bridges classes comprised of both incarcerated and non-incarcerated students within prison spaces. He is currently co-creating an online Anti-Racism Bystander Intervention course to be launched in 2022. He is also curating a new historical kiosk for Griffin House that will help highlight the rich Black history of Hamilton.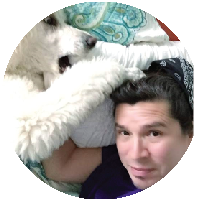 NaWalka Geeshy Meegwun
(Lyndon George)
NaWalka Geeshy Meegwun – Longfeather (aka Lyndon George) is a member of the Chippewas of Kettle and Stony Point First Nations. NaWalka Geeshy Meegwun's father is from Aazhoodena (the Stony Point First Nation) and his mother is from Aamjiwnaang (the Chippewas of Sarnia First Nation). NaWalka Geeshy Meegwun is Anishnaabe Ojokwe = Anishnaabe/Indigenous one of many terms for members of the Two Spirit community. He is a member of the  snipe clan. He is a first generation residential school survivor; his mother Sylvia was the survivor. He is a survivor of the Federal Indian Day School system. NaWalka Geeshy Meegwun is a family member to the late Dudley George of the Ipperwash Crisis. NaWalka Geeshy Meegwun is an aunty/uncle to 117 nieces and nephews. He has worked with Indigenous people all his life both on and off the reserve. He grew up in his reserve community. NaWalka Geeshy Meegwun has made presentations on Indigenous matters at local, provincial, national and international conferences. He is currently the Indigenous Justice Coordinator at the Hamilton Community Legal Clinic.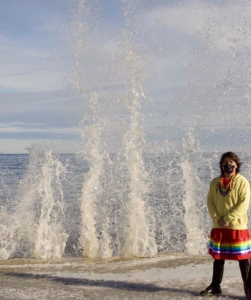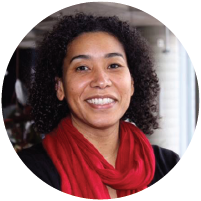 Pauline Kajiura has a length of experience working toward racial and social equity in communities and workplaces, as an organizational leader, volunteer, activist, and musician.
Pauline is Manager, Community Initiatives at the City of Hamilton and leads the City's Hate Prevention and Mitigation Initiative. As a partner of Intersecting, she provides anti-racism and anti-oppression education and training. Previously, she has worked as Executive Director of Information Hamilton and Financial Coordinator of SACHA, the Sexual Assault Centre of Hamilton and Area.
She has served on numerous boards and committees, such as the Hamilton Centre for Civic Inclusion, Immigrants Working Centre, YWCA Hamilton, the National Association of Japanese Canadians Human Rights Committee, the Ontario Coalition of Rape Crisis Centres, and as Chair of the City of Hamilton's Committee Against Racism.
Pauline's intersecting social locations, as a lesbian, Black, and Asian woman bring relevant perspectives to her anti-racism, anti-oppression work. She holds a B.Sc. from McGill University and a GIS Specialist certificate from McMaster University and Mohawk College.
Cole Gately (he/they) came out of the closet in 1991, the first year of Hamilton Pride. Since then he has been active in organizing within Hamilton's 2SLGBTQ+ communities. He spent the 1990s managing the Women's Bookstop, Hamilton's feminist bookstore, and moved into social services by providing outreach to men who have sex with men through Hamilton AIDS Network, as it was known then. In 2000 he started his career in street outreach, connecting people experiencing homelessness to housing, health care and social services. In 2008, while he was working on completing an MA in Adult Education, Cole, who was assigned female at birth, transitioned and lives full-time as a genderqueer man. He focuses much of his energy providing education to adults about trans inclusion and positive space. He has the privilege and responsibility of being one of two community stewards of the Michael Johnstone Collection, which was donated to HPL in 2018.